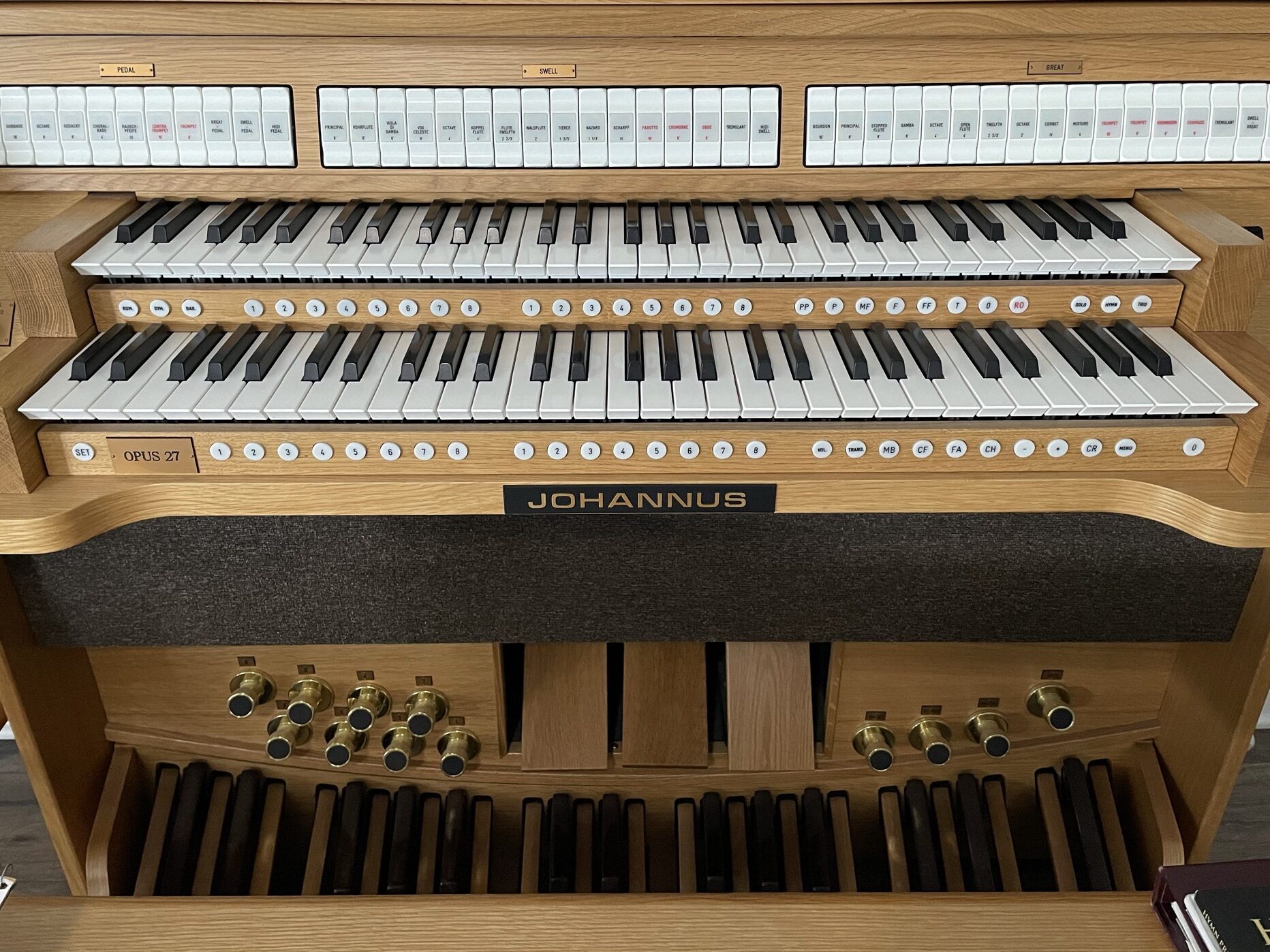 I grew up going to a church with a reliable, talented organist. Every Sunday I was often in the balcony myself, sitting with my parents in the adult choir, and I would watch her carefully change her shoes before walking to communion and then before sitting down to play again. What she did at the instrument was a mystery to me, but I treasured her playing. My own piano teacher was also an organist. She'd give me a little concert on her Hammond in her living room if my mom was a few minutes late picking me up. The glory and grandeur of the instrument, however, was not clear to me until high school.
In 1998, I was a freshman in the all-girls choir at my public high school. Our director was Mr. David K. Lamb. On one of the first days of choir, he had us meet in the auditorium, where the theater's organ was rolled out center stage. He asked for a page turner and my hand shot up, because I was totally *that* kid in every class. He chose me, and I have never forgotten what followed. He sat on the bench and opened the first page of Bach's Toccata and Fugue in D minor. The organ shook, his fingers and feet flew, and I was so captivated I nearly forgot my page turning duties. I've never had the privilege to hear the now Doctor Lamb give a performance concert, but I'm not sure how it could exceed my experience that day.
Flash forward to 2002, when I was a college freshman studying music and finally enrolled in organ lessons of my own. In a hallway conversation that is equal parts perplexing and serendipitous, I chatted with my soon-to-be-instructor about my enthusiasm and my piano background.
"How many years of piano have you had?" he asked.
"Nine years of lessons, but I haven't had lessons for three years now."
"That's not enough piano. You're not ready for organ."
And that was that. He would not teach me, so I dropped it. (The idea, and the class.) It stung at the time, and I was frustrated. But looking back, I am so very grateful for the way it all happened. Knowing myself and my (lack of) ability to apply myself to anything of substance, I would have not done well and would have left school with the confidence that organ was not for me.
Instead, I met Dr. Harold Schnaible.
In 2006 I was a newlywed in Cabot, PA. Our rental house did not have a washer or dryer, so I went across the street to do our laundry in the independent living apartment building of the retirement facility where I served as a deaconess. While the cycles ran, I slipped into the building's chapel to practice piano and investigate the small Hammond organ there to see if I could decipher its knobs and buttons to make a sound come out of it. Enter Dr. Schnaible, lifelong bachelor, resident of said apartment building, and church organist of over 70 years. He gave me a book, The Amateur Organist by Henry Coleman, and that was that.
Then the building burned down.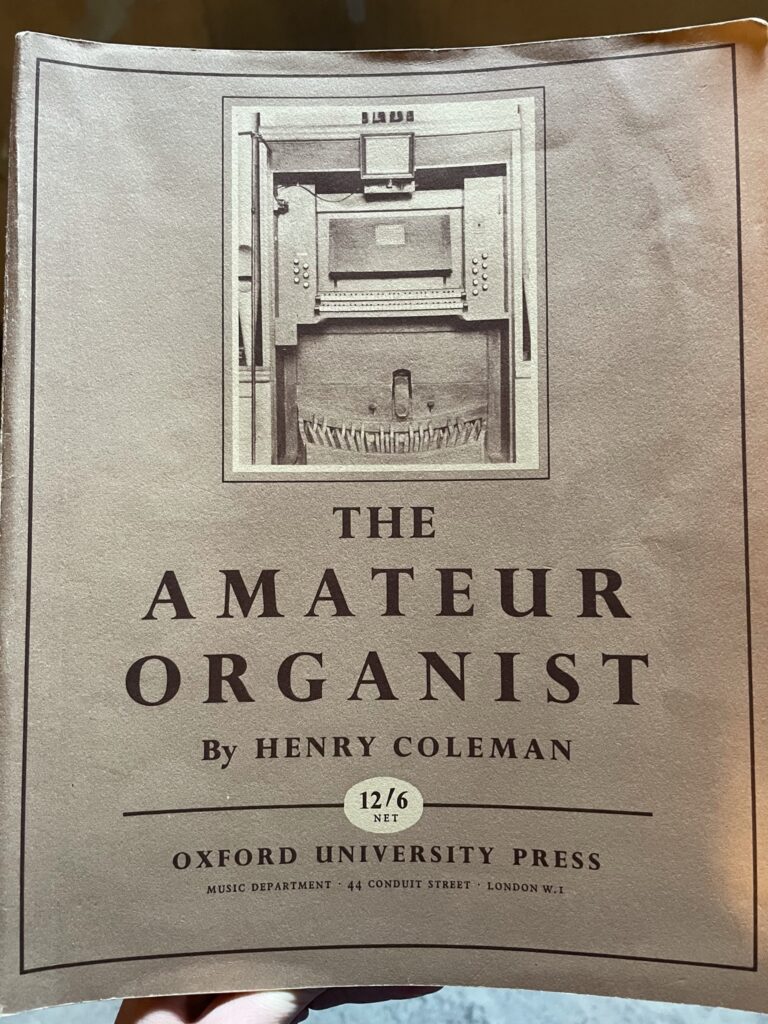 On November 5, 2006, Dr. Schnaible's third floor apartment, along with all the other third floor apartments of Haven One, was ruled a complete loss in a fire that spread rapidly across the roof that Sunday morning. He and all the other residents were moved into the newly completed, yet to be opened assisted living building right next door. The miraculous circumstances surrounding the entire event deserve far more mention than I am giving them here, but the end result is that Dr. Schnaible now resided in the same building as my office, and he became a daily fixture in my life. In short order, we discovered a shared love of music – classical, sacred, and Broadway. We began planning and practicing for concerts, him accompanying my soprano singing. But he had another idea that would outlive him, for which I shall forever be grateful.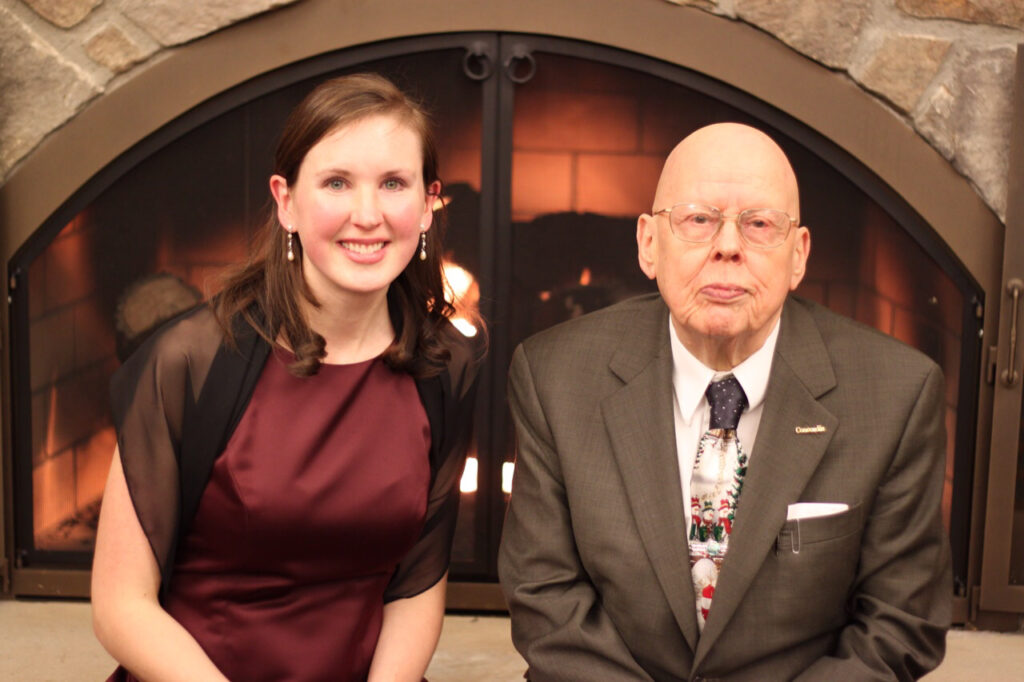 Dr. Schnaible drove into Pittsburgh each Sunday to play organ for First Trinity Lutheran Church in Oakland. My husband and I were members at Redeemer in Oakmont, which was not "on the way" home for Dr. Schnaible, but also wasn't dramatically "out of the way." We arranged for him to meet me at my church after his services each Sunday for organ lessons. He was 81 and told me I was likely his last student. His time and his wisdom and the lessons themselves were priceless, but he never charged me. He saw teaching me as a service to the church. I pray that continues to be true.
Shortly after Dr. Schnaible and I began our lessons, my church was in need of an organist. I was drafted into service. For the next three years I filled the position, while continuing lessons each week. When I started playing for services, Dr. Schnaible told my father I was not ready. Perhaps I bristled at that because of what the organ professor had told me years before. But Dr. Schnaible was absolutely right. And yet, years later, as he lay in a hospital bed a few months before his death, he told me he had been wrong. He hadn't been wrong, but remembering him saying that during our final conversation still buoys my confidence.
I've had the privilege to fill in for at least nine congregations. I've been able to play for four weddings, many funerals, and some chapel services. Before Covid, I had been filling in at my own congregation for about nine months. I've recently begun filling in at another church on the south side of Indianapolis.
My family and I transferred to a church with *two* organs. (That's not the reason we transferred, but how many churches have two organs?!) One is a pipe organ with quirky manuals that are each four or five notes short of a standard organ. The other is a big, grand Allen (electric) with all the bells and whistles. Perhaps my organ-playing opportunities will continue. I certainly hope so. And this time, thanks in great part to Dr. Harold Schnaible, I will be ready.